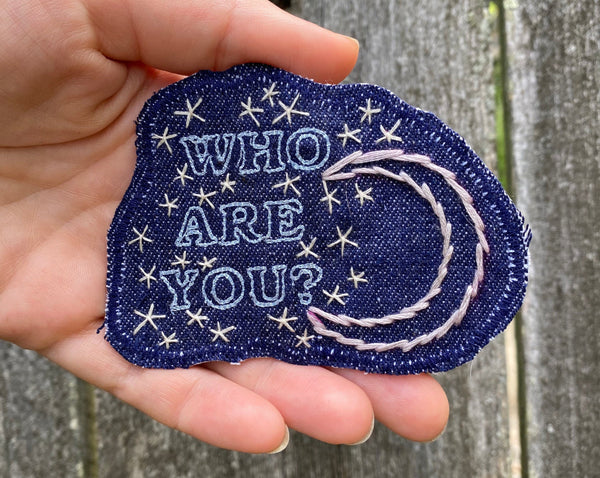 Who Are You? Hand Embroidered Denim Patch
$ 22.00
---
Buy now, pay later with Shop Pay
"Know, first, who you are, and adorn then yourself accordingly"
- Epictetus 
BTW he was definitely talking about putting these cool patches on your clothes when he said this 2,000 years ago. 
Hand and machine embroidered on upcycled denim. The border was machine-stitched with thick thread for durability and long life. Reclaimed textile because even though we embrace a celestial state of mind, we love the our home planet the most. And we don't want to be leaving garbage behind for the people 2,000 years from now. 
2.5 x 3 inches across.
One of a kind and ready to ship worldwide.
Free shipping in the USA!