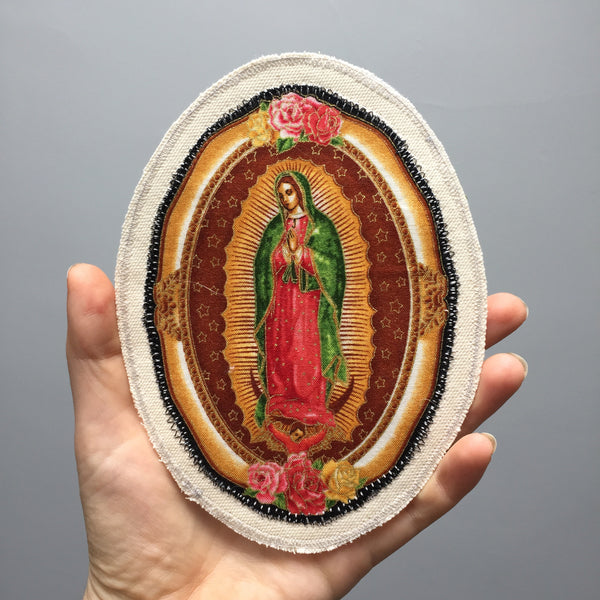 Our Lady of Guadalupe. Handmade Appliqué Canvas Patch
---
Buy now, pay later with Shop Pay
Along the continuing theme in Keeping it Cosmic™ here's the most far out apparition ever seen in the Americas -- the Virgin Mary (Our Lady of Guadalupe) as wearable art.
One of a kind mixed media construction blending appliqué and embroidery. The fabric is full of vibrant colors and and gold accents. The off white fabric is recycled cotton canvas. 
This patch is dope for a back patch and with just a few more patches you could have a killer one of a kind, full blown totemic power piece. 
4 inches wide, 6 inches tall. Finished with fusible fabric on backside for strength and durability.

Handmade in Haight-Ashbury. 
Ready to ship worldwide.